Referee Development
Florida Futsal Association works closely with the U.S. Soccer Federation and Florida State Referee (FSR) organization to ensure that all officials and assignors are certified and annually re-certified. Assignors and referees must be U.S. Soccer certified to work U.S. Youth Futsal games.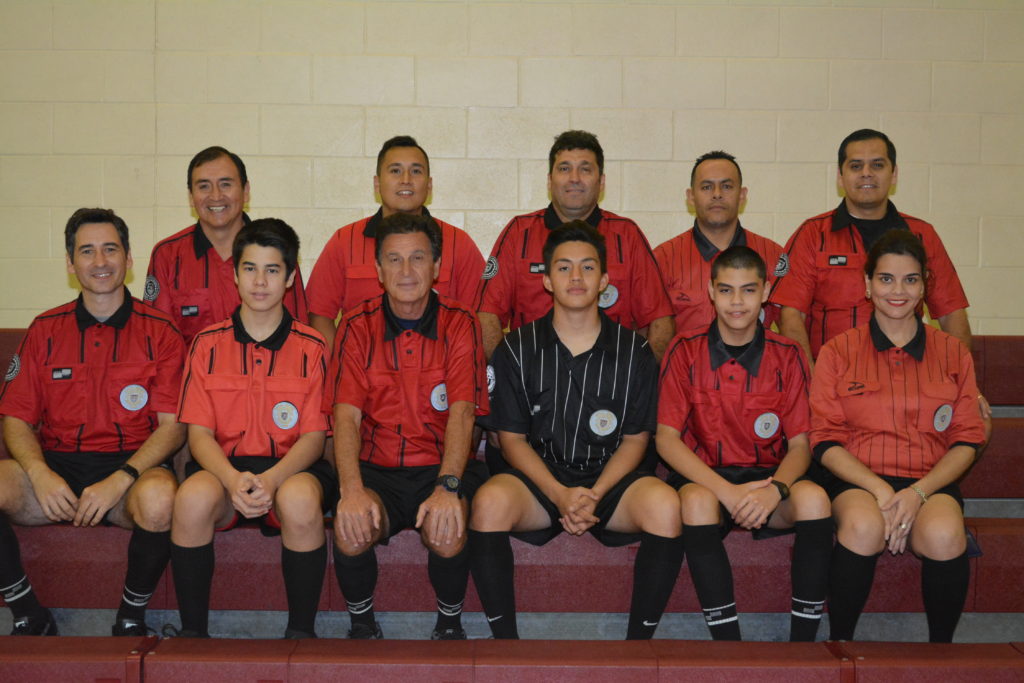 Some of the Naples Futsal Referees after a regular meeting.
Florida Futsal Association and all their futsal leagues uses US Soccer Certified Futsal Referee.
Florida State Referees INC (FSR) is the State Association to take the course in order to be certified in the State of Florida.
---
Courses Available in the State of Florida (FSR)
Grade 8 Futsal Referee Course
This course is specific to the recreational and competitive youth futsal game.
US Soccer launch the Grade 6 State Level (Soon available in FSR)
Grade 6 State Futsal Referee Course – Entry Level 
This course provides training specific to the most competitive futsal games within a state and region.