Earthquake bit Honduras and obtain their fourth Championship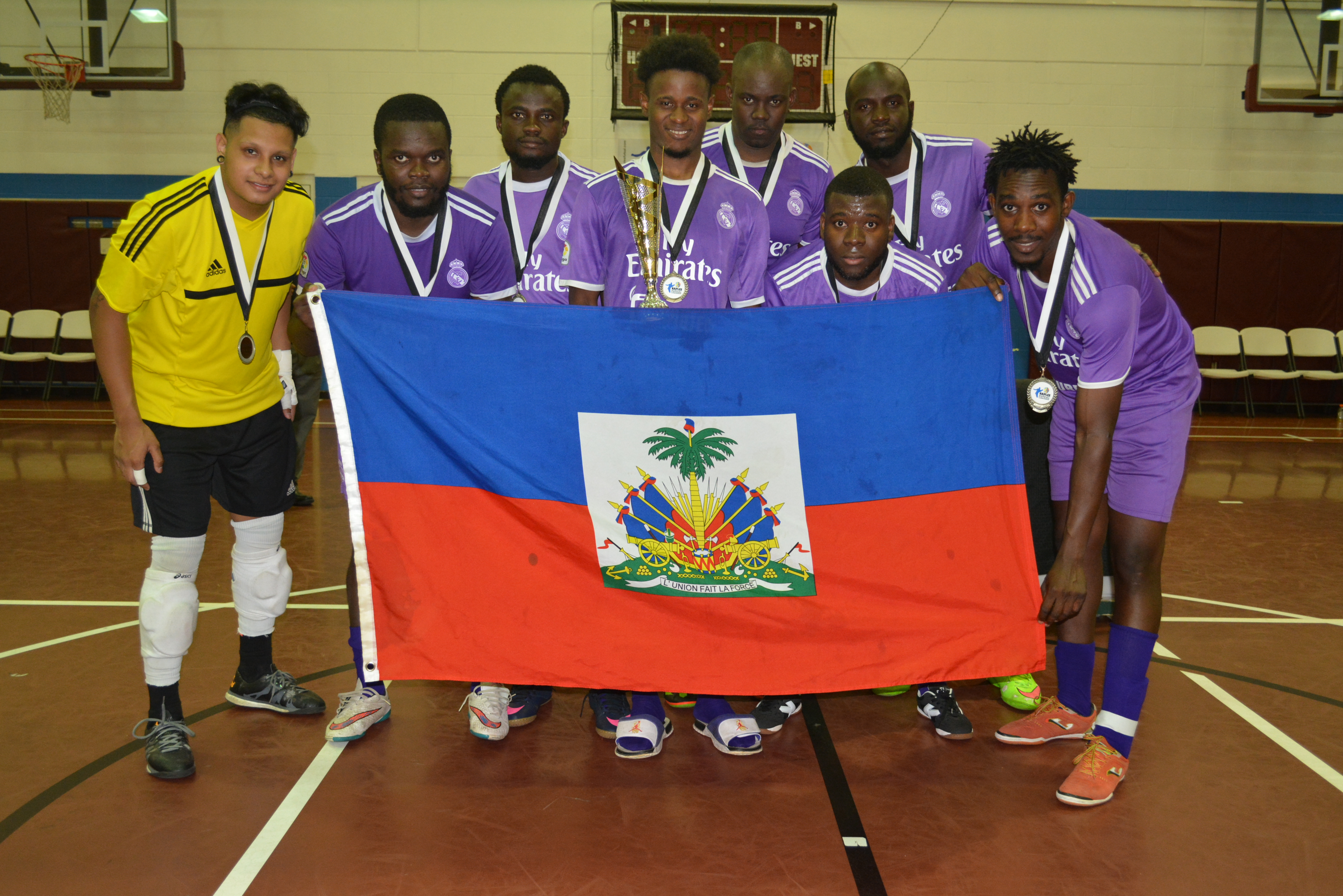 Last Sunday Honduras and Earthquake played the Naples Futsal Spring Season Final that took place in Golden Gate Community Center.
Honduras was more successful during the season and finished second place in the Group Stage with 19 points (6-3-1) under Eagle FC, who finish at the top with 22 points (7-2-1).  While Earthquake was cut off before the playoffs begin, they finished in fourth place only three points ahead of Dinamo Naples.
But after the Group Stage games were done, the semifinals and the final are in another level of competition. In the semifinals was when Earthquake woke up and beat the top team Eagle FC by 5-4 and found their ticket to the final. Honduras played Niupi and beat them 9-6.
Final Game
The Final Game was a tough and exciting game to watch. Honduras had a good beginning, opening the score with the goal of the Hondurian Captain Darwin Garmendia while Earthquake still warmed up. At 15'26" Henderson Cius tied the game, after Cius's goal Earthquake rose their level and score two more goals in two minutes.  Everybody thought that Honduras was going to be destroyed by Earthquake, but in the game it occurred the opposite.
But the beauty of this game is that the score can change abruptly from one minute to the other. In the next two minutes, the score was tied again by Paz and Aleman from Honduras. It continue to be a tied almost to the end of the first half when Raphael Rifin scored the 4-3 and just one minute later, Henderson Cius reappear and score the 5-3. We went to the half time with Earthquake partially victorious winning 5-3.
In the second half, Earthquake started even stronger and score the 6-3 only one minute into the second-half of the game. The game stayed with the same score for ten minutes until Rifin gave the team another goal and rose the score 7-3. Honduras players went back in to the game and Sergio Aleman scored two goals in one minute. But that was not enough and Earthquake ended up winning 9-6.