Futsal Coach License Level 1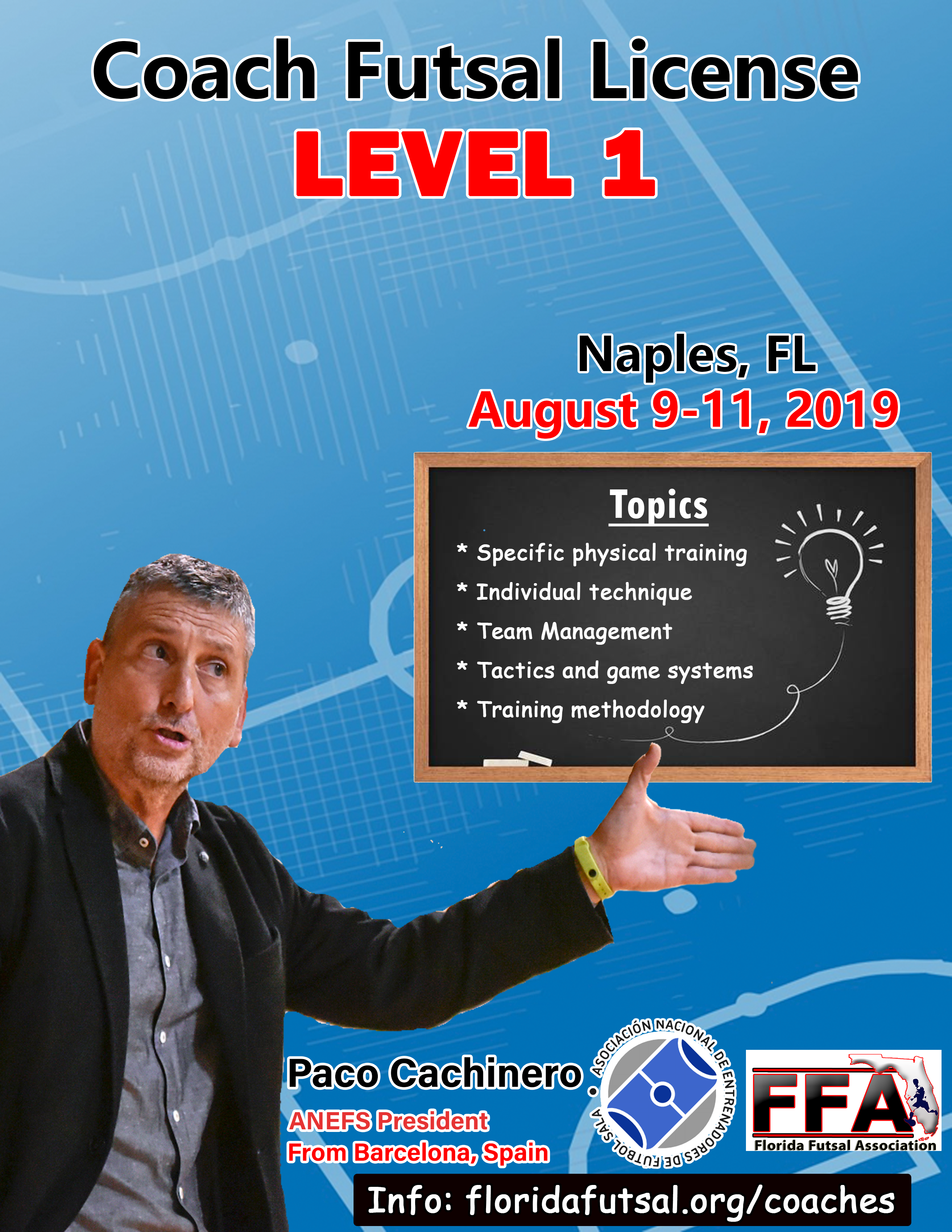 Florida Futsal Association and ANEFS (National Association of Futsal Coaches from Spain) are putting together a Futsal Coach License Level 1.
We want to take our coaches to the next level We know education is the essential key for success and grows of the sport. Orellana said.
FFA and ANEF were talking for a long time in order to have the Coaches Course in the State of Florida, now we will have on August 9-10, 2019.
Cachinero the ANEFS President will be conduction the course in Naples, Florida in this fall. He has a very long curriculum from youth to Adult Division. Read more about his curriculum.
This course will be very helpful for futsal coaches as well for soccer coaches that are involve on the players development.
An investment in knowledge pays the best interest. Education is not preparation for life; education is life itself. Education is the key to success in life, and coaches make a lasting impact in the lives of their players.
Benjamin Franklin Paragraph
For more information about the course visit www.floridafutsal.org/coaches