2020 Southeast Regional Championship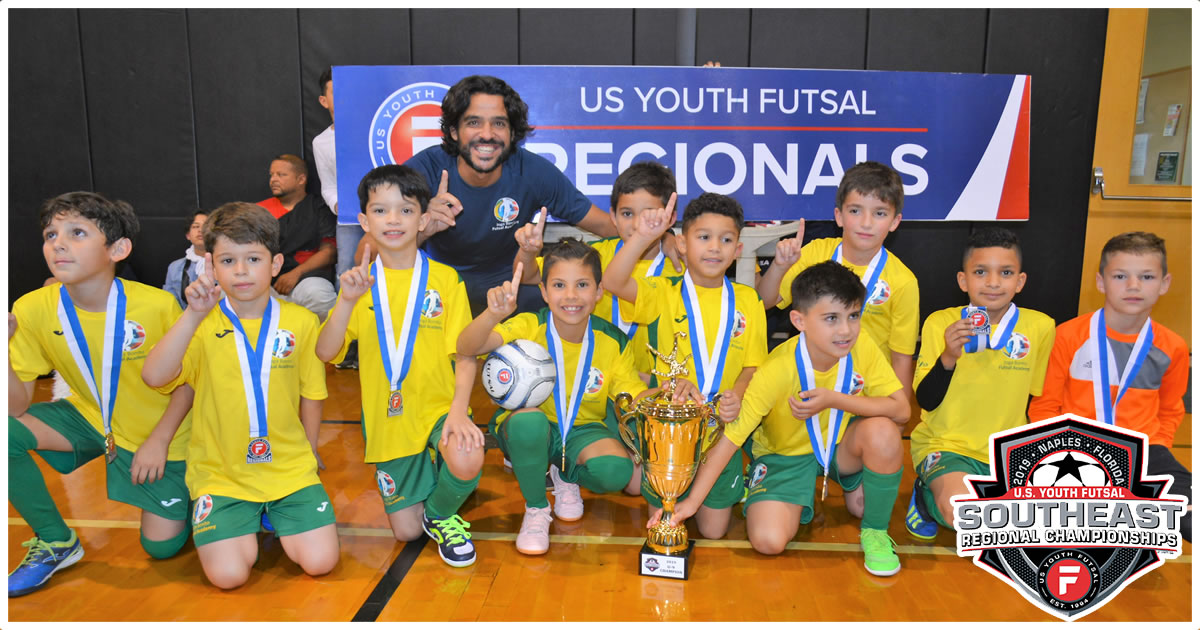 US Youth Futsal National Qualifier
Naples Futsal is proud to have been chosen by United States Youth Futsal to host the USYF Southeast Regional Championship for the 4th consecutive year.
Selection as a host of a USYF Regional indicates that Naples Futsal has superior facilities, experienced referees, organizational experience and most importantly, a trusted reputation that draws top teams to their Regional.
Teams from across the country will compete in ten U.S. Youth Futsal Regional Championships, seeking a regional title and qualification for the U.S. Youth Futsal National Championships. The winners of the U9, U10, U11, U12, U13, U14, U15, U16, U17, U18, and U19 boys and girls divisions receive automatic berths to the U.S. Youth Futsal National Championships. Other participants may apply for an at-large spot.
Last year we have teams from all over the State of Florida. Miami, Boca Raton, Coral Springs, Fort Myers, Bonita Springs, Orlando, and of course local teams from Naples.
For more information and registration go to usyouthfutsal.com/naples

Champions and Finalist from last year
| Season | Division | Champion | Finalist |
| --- | --- | --- | --- |
| 2019 | U-09 | Joga Bonito Futsal Academy 2010 – Neymar (Boca Raton) | Central Futsal 2010 Black (Cooper City) |
| 2019 | U-10 | Central Futsal 2009 Black (Cooper City) | Joga Bonito Futsal Academy 2009 – Coutinho (Boca Raton) |
| 2019 | U-11 | Joga Bonito Futsal Academy 2008 – Ronaldinho (Boca Raton) | PSG Academy 08 (Plantation) |
| 2019 | U-12 | Haze Venue FC (Naples) | Gauchito United 2007 Concha (Miami) |
| 2019 | U13/14 | Gauchito United 2005 (Miami) | Orange Soccer Futsal Academy 05 (Orlando) |
| 2019 | U-17/18 | Orange Soccer Futsal Academy 02 (Orlando) | Los Potrillos (Fort Myers) |