INTERNATIONAL FUTSAL TO MIAMI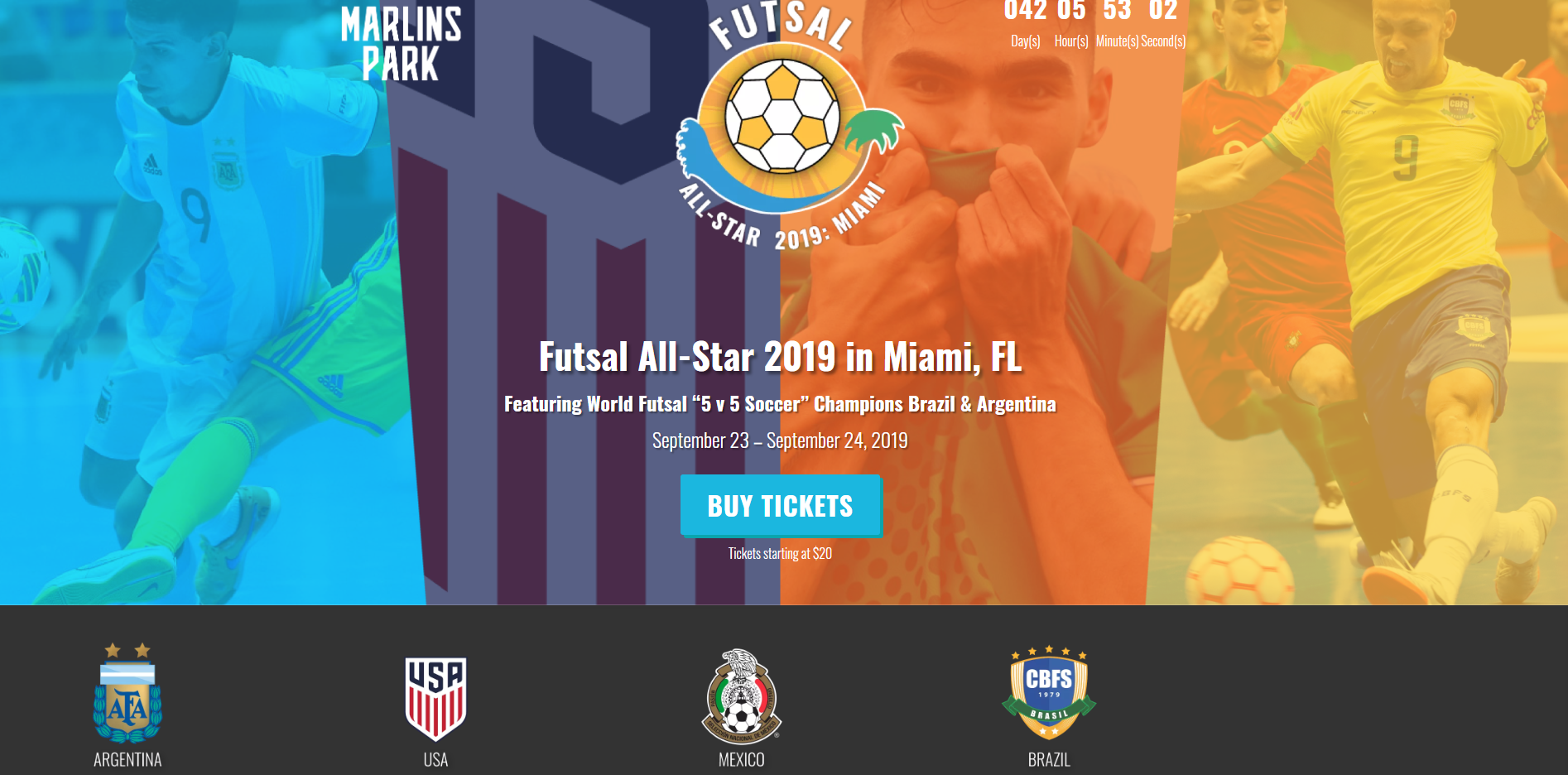 Miami, Florida will host the Four-Nation Futsal Tournament at Marlin Stadium.
This event welcomes for the first time to U.S. soil the national futsal teams of Brazil, Argentina, and Mexico. In addition, it marks the return to the court of the U.S. Men's National Team for the first time since 2016 to begin its preparation for CONCACAF qualifying and an attempt to return to the FIFA Futsal World Cup in 2020 after a twelve-year absence.
Special events for players and coaches including observing team training, coaches education, autograph and meet and greet sessions with players will make sure that all futsal fans across North America are included and part of this first of its kind and historic futsal event!
Player and coaching events to be scheduled on Saturday and Sunday, September 21 and 22 will be announced soon.
GAMES DAY 1 (SEPT. 23)
Game 1: Brazil vs. Mexico @ 7pm
Game 2: Argentina vs. USA @ 9pm
Tickets are on sale now at https://futsalallstar.com/