Futsal Summer Camps
Do you want to learn more about futsal? Do you want to improve your soccer skills?
Our summer futsal training program is designed to improve your soccer skills and learn about futsal. We play in an indoor basketball court using smaller and futsal balls which are heavier than regular soccer ball to give the kids and easy control of the ball.

Small court and the surface creates a fast paced, highly technical, and dynamic game with players focused on creativity and possession of the ball, primarily on their feet.
Naples Futsal training quickly develops mastery on the ball and improved reflexes within the game. The increased weight keeps the ball in play longer and the smaller court size forces quicker reactions in the game.
Players will routinely be forced into one-on-one situations and taught the techniques for beating their opponent with creativity, finesse, and style.
Players will rapidly build confidence through routine and repeated exercises on the ball that can only be developed in the environment we create.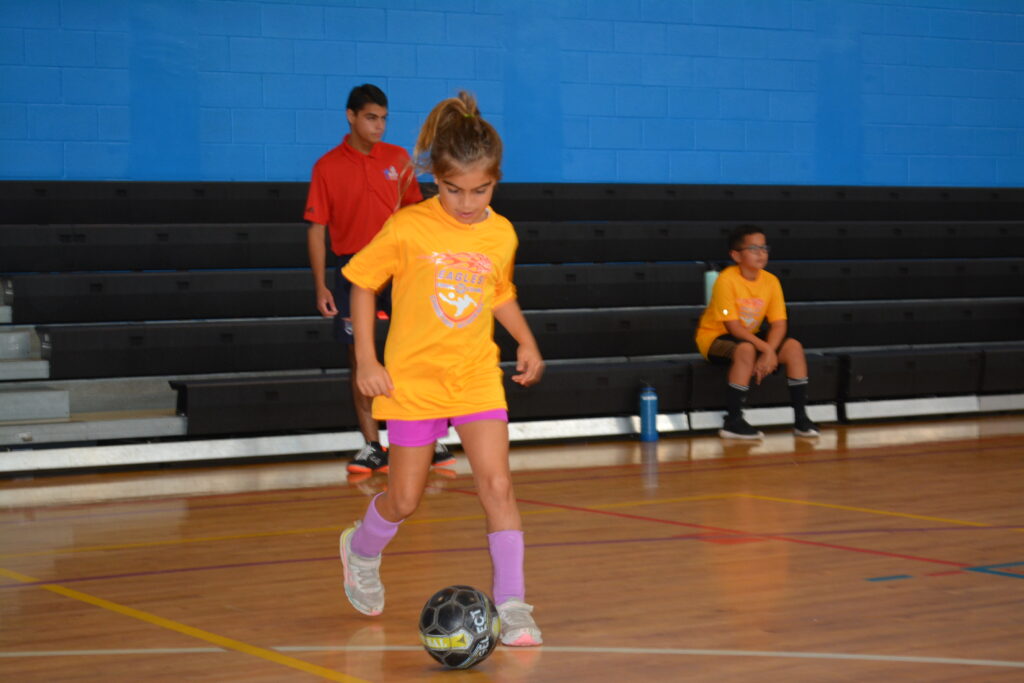 This summer 2023 we will have two locations Naples and Marco Island

Naples
Dates
Jun 19 – Jun 23 (Mon, Tue, Wed, Thu, Fri)
July 10 – Jul 14 (Mon, Tue, Wed, Thu, Fri)
July 31 – Aug 4 (Mon, Tue, Wed, Thu, Fri)
Time
9:00 AM-12:00 PM (3 hours)
Ages
7 to 14 years old
Cost
YMCA Member: $150.00 (per week)
Non-Member: $175.00 (per week)
Location
Greater Naples YMCA
5450 YMCA Rd, Naples, FL 34109
Register for Naples Camp
---
Marco Island
Dates
Jun 5 – Jun 9 (Mon, Tue, Wed, Thu, Fri)
Jul 17 – Jul 21 (Mon, Tue, Wed, Thu, Fri)
Time
1:00 PM-4:00 PM (3 hours)
Ages
7 to 14 years old
Cost
YMCA Member: $150.00
Non-Member: $175.00
Location
YMCA OF SOUTH COLLIER – MARCO YMCA
101 Sand Hill St, Marco Island, FL 34145
Register for Marco Island Camp