LITHUANIA WILL HOST THE FIFA FUTSAL WORLDCUP 2020!
Source: Lithuanian Football Federation
2020 FIFA World Futsal Championship will be held in Lithuania. This was decided by the 37-member FIFA Council, meeting Friday in the Kigali (Rwanda) Convention Center.
"We are happy. It is a huge honor and a huge responsibility for the whole country. We have all the infrastructure, but we are expecting a very big job, " said Tomas Danilevičius, President of the Lithuanian Football Federation, who has been actively seeking support for Lithuania's appeal over the past year.
The championship was sponsored by four countries: Lithuania, Iran, Japan, and New Zealand. Lithuania was the only representative of Europe, which has the largest membership in the FIFA Council, and the last time the Hall of Fame World Cup in the Old Continent was held 22 years ago – in 1996 in Spain.
The championship will take place in 2020. September 12 – October 4.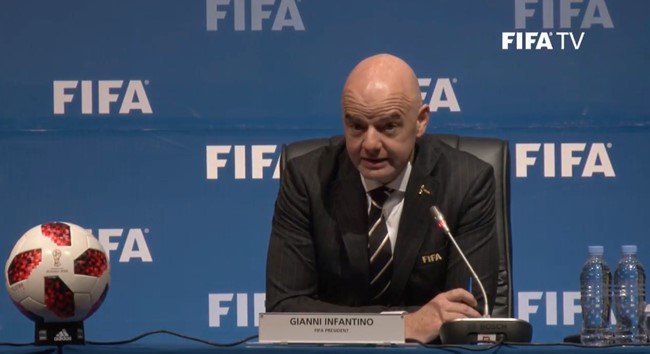 The Lithuanian Football Federation (LFF) nominated for the tournament in 2016. FIFA's decision was due to be revealed in the past year, but the final hearing was postponed until 26 October 2018.
"UEFA President Aleksander Cheferin has repeatedly expressed support for our bid to organize the tournament. Such support has not come from anywhere – in the meetings with the President, we have provided a detailed introduction to our goals, opportunities, and resources for the preparation of the competition. In addition, UEFA executives have already made sure of our experience, "T. Danilevich said before the FIFA Council meeting.
Lithuania was well received in the preparation of 2013. European U-19 Men's Championship Final and 2018 WU-17 Girls Championship Final. Lithuania was entrusted with hosting a European Premier League Cup (UEFA Futsal Euro) Preliminary Selection Competition in Vilnius and the European Women's Championship Selection Championship in Prienai, as well as the selection of the UEFA Cup Football Champions League and the final tournament.
This decision means that Lithuania will also participate in the championship as the host automatically gets one seat among the 24 final tournament participants. The remaining 23 participants will be cleared through the selection.
The participants in the final tournament will be divided into six groups. The best two team teams and four best 3rd place teams will qualify for 16 selective playoffs.
UEFA members have 7 places in the world championship, one of them – Lithuania.
Facts about the World Futsal Championship:
Participating nations: 24 teams (host country and 23 teams who have won the selection)
Ongoing: Every 4 years in an equal year between the Football World Cup
First Championship: 1989 In the Netherlands
Current Champion : Argentina (2016)
Most of the titles: Brazil (5)
Countries that have played in the final stage: 47